Rembrandt pastels are lovely to draw with! Not too hard and not too soft.
Good news: Royal Talens produces a box with dark pastels with Rembrandt pastel quality!
Beautiful pastels to work with.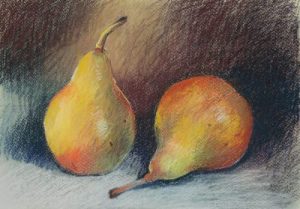 The first box of pastels I got from my mother were Rembrandt pastels.
They're still my favorites!
Kunstenaar Magazine 81 has published an article on the beauty of these dark pastels. I explain you how to use these pastels.